Hello All,Thanks For Read My Blogger...I Really Really Happy!.....but BTW im not good in english,but i hope u understand in my English....Okay! Welcome to Qseki World Blogger.I'm From Malaysian my race is Malay.My Hobbies is Chatting,Exploring internet and watching Youtube video! sorry abaut my personility talk...im kind look a Childish...Alright~Now What i suppose to type in this Blog??what i supoose to talk abaut?Haaa I Knowww.....!!
U Know What is Malaysia Country???
Malaysia Country is the best place because have many race as like CHinese,Malay,and india.Malaysia is Asian people same like as Japanese,China,south of korea and india.
Hmmm If u want eat Japanese?Chinese?KOrea?malay?INdia?food? all in my country food have! because Malaysia is 1 Malaysia!DO u know What is 1 Malaysia Mean?(damn i look talking As like TV Kids Show)1 Malaysia mean Malaysia have 1 country only i think...O Yes.....DO U know What is it KLCC???Haaaaa Let i Show u The PICha!
Ta Da~~~ (Look Here)
its'n beautifull.....??????This Twin Tower is veryyyyyyyyyy heighest...if u want see in realife...come in this country....Malaysia State Kuala Lumpur.......
oyes......do u know My Tradisional Cloth in Malaysia.....??some people know some people dont know Right?????? O____o?????? Okaaay I Will Show U ALL My Race Traditional Cloth In Malaysiaaa Countryy ALright!!
Wohooo!! Hootttt....That is Traditional Malay Race.
(Baju Kebaya)
And Another One is
WOW THIS Girl look so HOt!!
(Look Here)
(Baju Kurung)
and Traditional Cloth For a Man.U want see it?? wanna?? wanna??Okay~ I will Show it.
(Baju Melayu)
WOW ReD U Like red Colour??some people like some people dont like RIght?hehe its okay..i dont mind....its'n look cool?Yes?No?Or Whateverr...hehe Take it Easy!
Okaay! Abaut my Traditional House...hmmmm Do u know what it's look my Traditional House?
Let's i show u the PICHa!
OMG It's So Many Picture!!
Look Down here !!
OPSS Wrong Picture hehehhehe
haaa this is correctly picture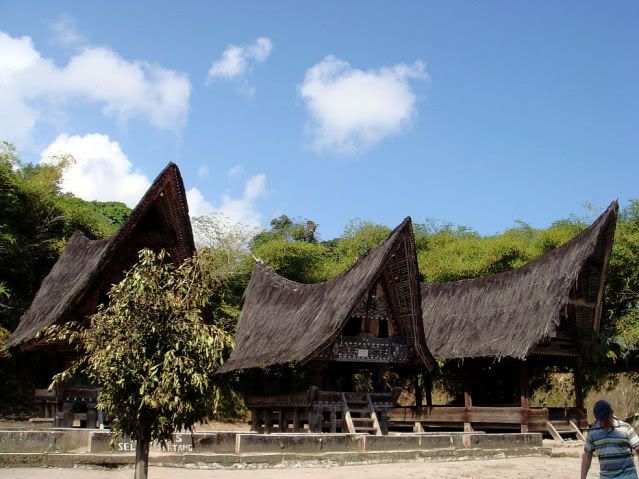 Okaaay! now do u seee it?? *A Tradisonal Malay House*